VirtualGlass
computer-aided design of blown glass, specifically glass cane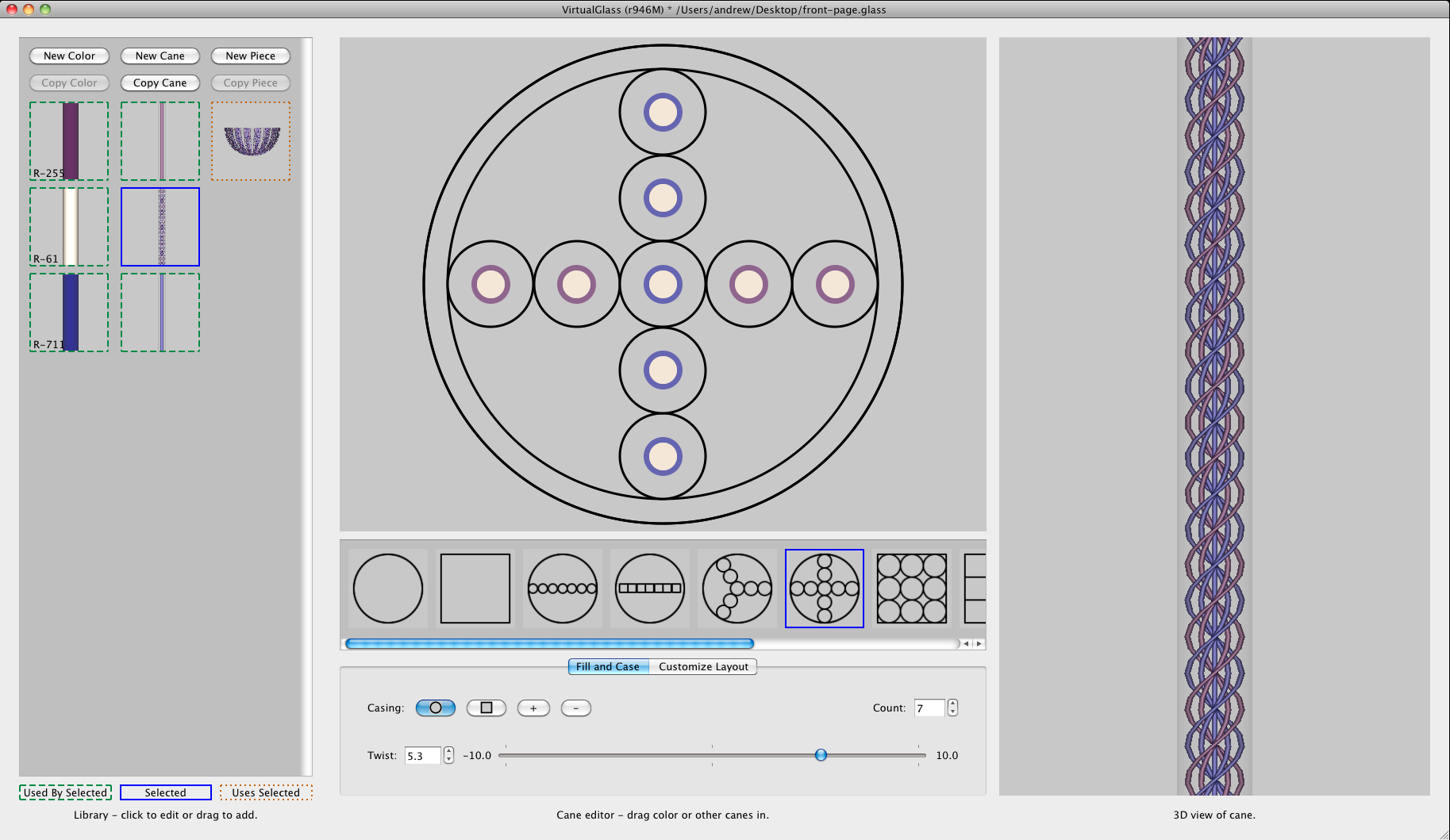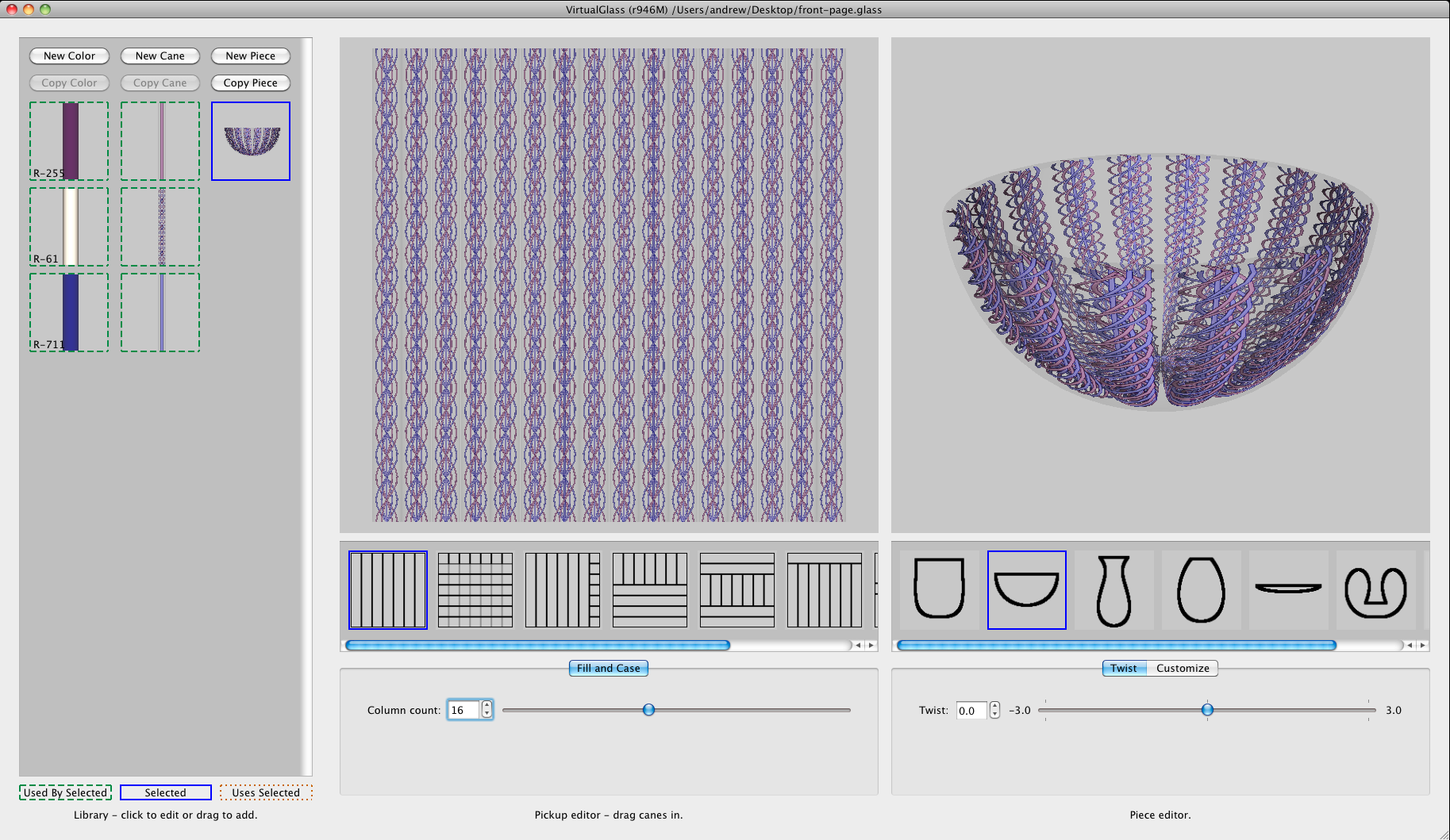 Download this design:
front-page.glass
The Virtual Glass software lets anyone, with any or no glass experience, design and visualize glass cane, and to get a sense of what that cane will look like on a blown piece, all on your computer (without lifting a pipe!). The goal is to allow the exploration of cane designs, especially new cane designs, and settle on a nice-looking design before going through the effort of making it.
Status
The software is freely available and open source. We offer versions for both Windows and MacOS, and the software runs on Linux as well. The software is the early stages of development, so it lacks certain features (for instance, pickup customization) and certain compatibility (graphics acceleration is only supported on reasonable NVIDIA graphics cards).
Want to keep up-to-date with announcements of new versions and/or ask fellow users questions about the software? Then join the
VirtualGlass-users mailing list
.
Feedback
Please send the VirtualGlass team any feedback you have on the software (bugs, feature suggestions, what you like or dislike) to virtualglass at csail.mit.edu.
Please also send any cool cane/piece designs you come up with, as screenshots from the program and/or photographs of actual work. We will assemble a gallery shortly.